---
Customers' Real Stories of Success From Meredith Jones and Beverly Collins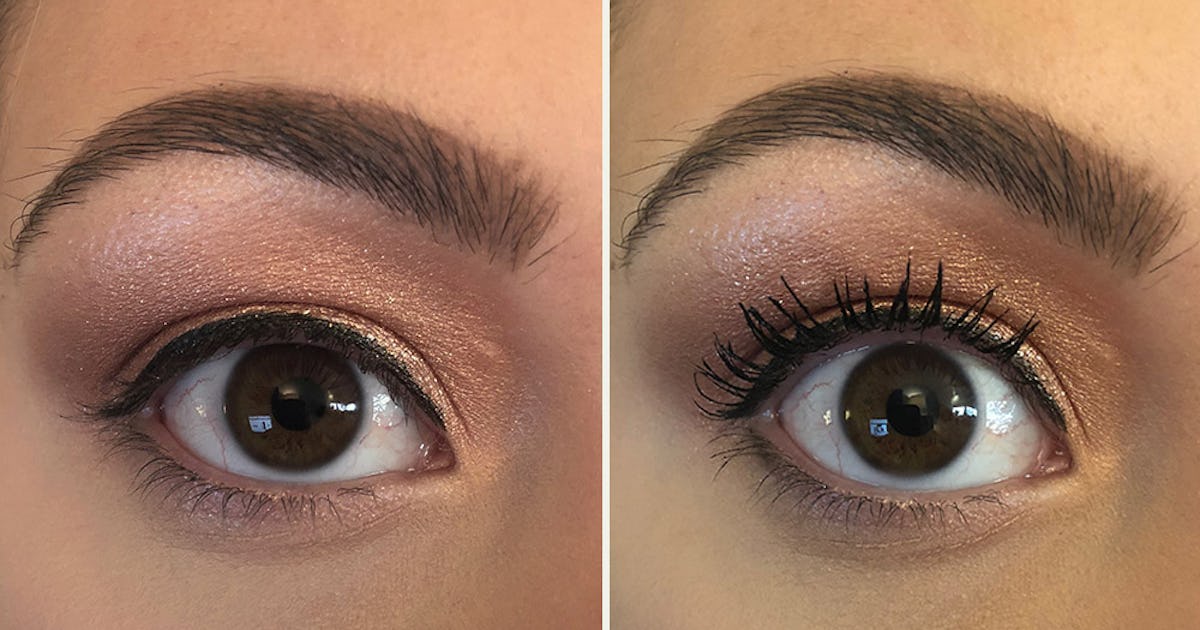 "I never knew my lashes could look this good! The LashLift™ Heated Eyelash Curler is a game changer. It's so easy to use and gives me perfect, long-lasting curls every time. I love how it heats up quickly and is gentle on my lashes. I don't think I can ever go back to using a regular curler again!" - Meredith., 32, Arizona -
I've been using the LashLift™ Heated Eyelash Curler for a few weeks now. It help me to achievie beautifully curled lashes quickly and easily ! My lashes stay curled for longer periods of time. Unlike traditional lash curlers that can pinch and pull on your lashes, this heated eyelash curler gently lifts and curls your lashes without any discomfort. I  would definitely recommend it to anyone looking for a high-quality eyelash curler." - Beverly., 38, Washington - 
Unleash the Power of Perfect Lashes with LashLift™ Heated Eyelash Curler
Say hello to gorgeous eyelashes in seconds! LashLift™ Heated Eyelash Curler - the revolutionary tool that transforms your lashes into a work of art!
Our heated eyelash curler uses advanced heating technology to curl your lashes gently, providing longer-lasting results that traditional curlers cannot match.
Its unique design ensures that the heating element only comes into contact with your lashes, protecting your skin from burns or irritation. It uses gentle heat technology to lift and curl your lashes, without any pulling or damage. The heat helps to set the curl, leaving you with a natural-looking, long-lasting curl that will take your lash game to the next level. With the LashLift™, you can say goodbye to pinched or crimped lashes and hello to gorgeous, natural-looking curls that last all day.
Plus, it comes with a USB charging cable, making it perfect for on-the-go use. With its long-lasting battery life, you can enjoy beautiful lashes anytime, anywhere.
Features 

Long-Lasting Lift - Lift and curl that last hours giving a dramatic and natural look.
Great Look with Minimal Mascara - After curling and lifting eyelashes the need for heavy mascara is much less.  Resulting in beautiful, natural looking eyelashes.
Portable and Easy to Use - Our eyelash curler can be charged anywhere with a simple USB cord.  With a touch of the button choose your temperature and 10 seconds later you are ready to curl you lashes.  
Safe - No more heating your eyelash curler with a lighter or hair dryer.  Our eyelash curler won't pinch and heats just the right amount, so there is no chance of burning. 
Great Gift for a Loved One - Surprise that special lady in your life with gorgeous eyelashes at home.
 Take A Look At Antonette's Incredible Experience with LashLift™ Heated Eyelash Curler
Before Use:
My lashes were always straight and never held a curl, no matter how much mascara I applied. I had given up on achieving the perfect lash curl until I discovered the LashLift™ Heated Eyelash Curler.
After Use: 
I can't believe the difference the LashLift™ Heated Eyelash Curler has made! My lashes are now long and lifted, and they hold the curl all day long. It's amazing how easy it is to use, and I love that I don't have to worry about damaging my lashes. It's truly a game-changer and has transformed my lash game!
HOW TO USE
Begin with clean, dry lashes.

Turn on the device by pressing and holding the power button for 2-3 seconds. Wait for the device to heat up.

Select the temperature setting based on your lash type. For shorter and softer lashes, use the 65-degree setting. For longer and harder lashes, use the 85-degree setting.

Place the curler against the base of your lashes, keeping it as close to your eyelid as possible.

Hold the curler in place for 10-15 seconds, then release.

Move the curler upwards along your lashes, repeating the process until you've curled your entire lash line.

Turn off the device by pressing and holding the power button for 2-3 seconds.
Specifications
Colors: pink, white

Target User: women

Charging Voltage: 5 V

Battery Capacity: 230 mAh

Size: 41 mm x 65 mm x 130 mm
Product Includes
1 x LashLift™ Heated Eyelash Curler